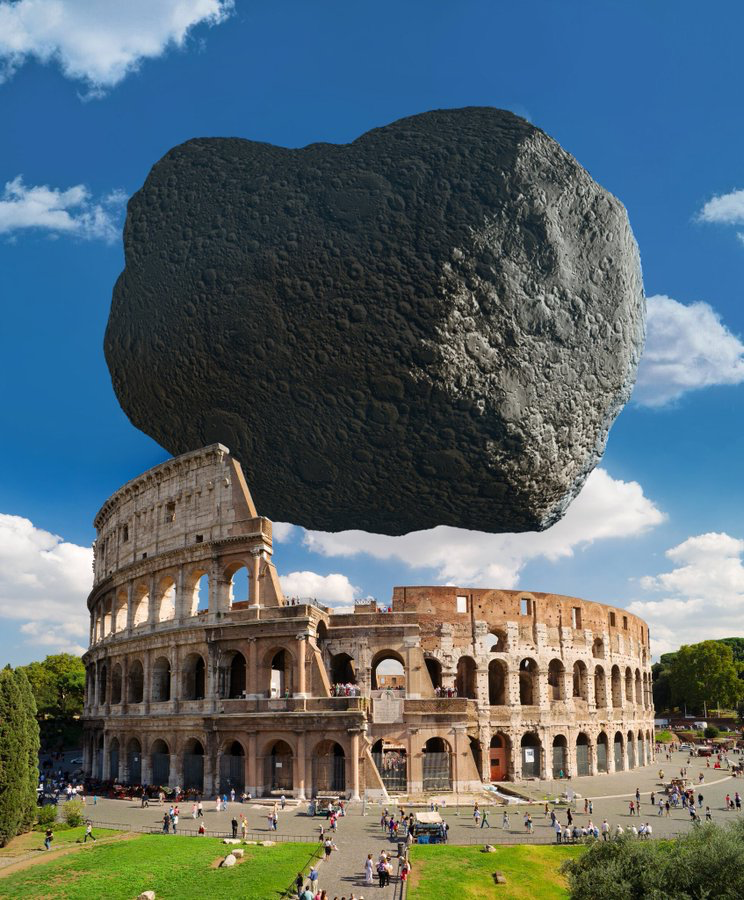 The size of the impacted twin.
1. What kind of asteroid is this?
Dimorphos is a small moon of an asteroid discovered in 2003, with a diameter of 170 meters, it is one of the smallest objects to be permanently named. On October 4, 2022, Didymos will approach the Earth at a distance of 10.6 million kilometers.
2. Who will lead this mission?
The Double Asteroid Redirection Test (DART) is a NASA-led space mission to test a method of planetary defense against Near-Earth Objects (NEOs). Launched from Earth in November 2021, the probe plunged into the asteroid moon Dimorphos of the double asteroid Didymos 10 months later to assess whether and how the spacecraft impact would alter the asteroid's orbit.
3. Dimorphos is a satellite of Didymos?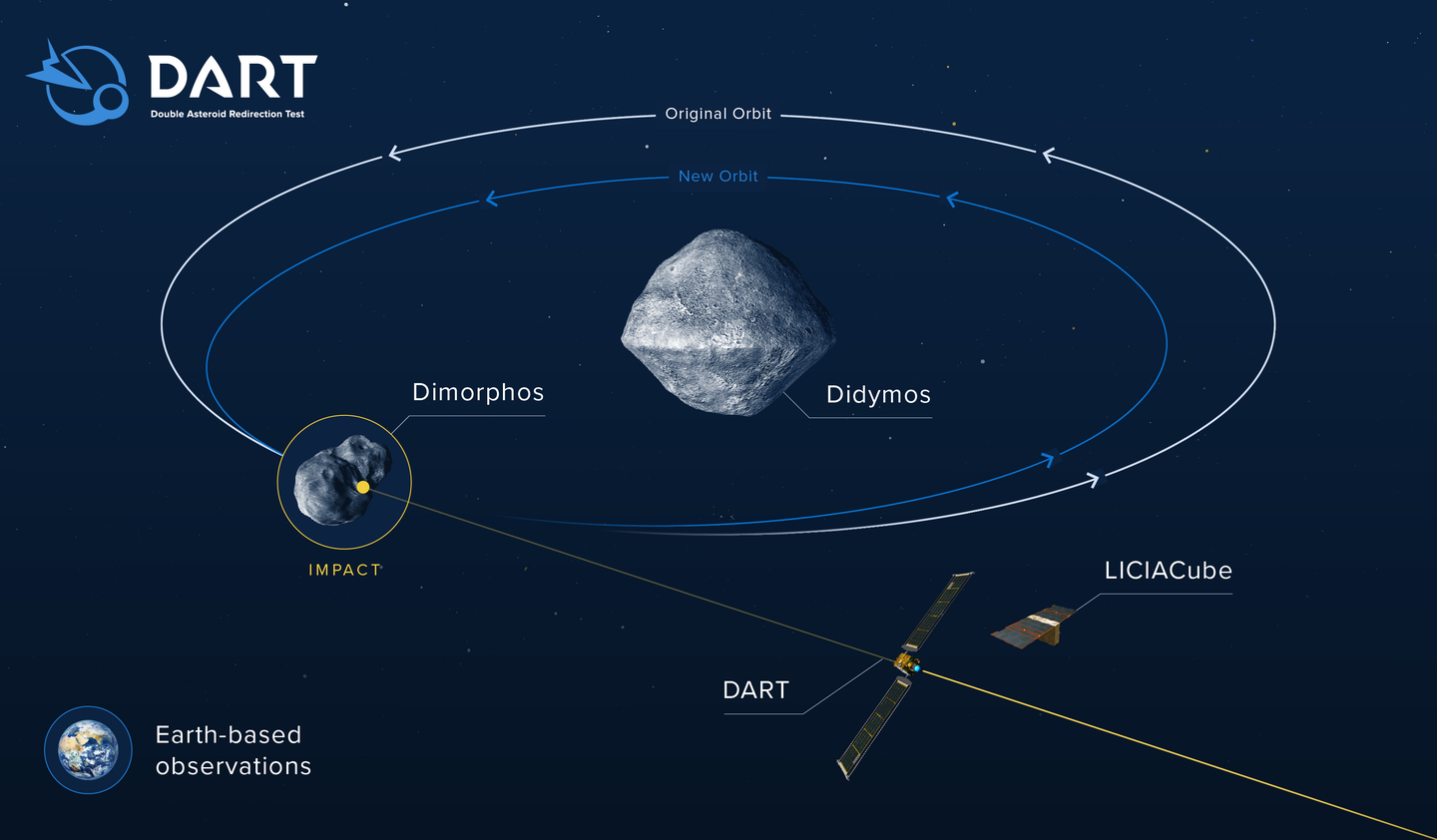 The asteroid Didymos was discovered in 1996 during the space observation survey of Kitt Peak, and its body was named 65803 Didymos, and its 170-meter asteroid satellite, named Dimorphos, was discovered in 2003. Due to its binary nature, the asteroid was named Didymos, Greek for "twin."
4. Is there a danger of hitting Earth if it doesn't hit Dimorphos and change its orbit?
No.
5. Did the probe take any pictures before it hit the asteroid?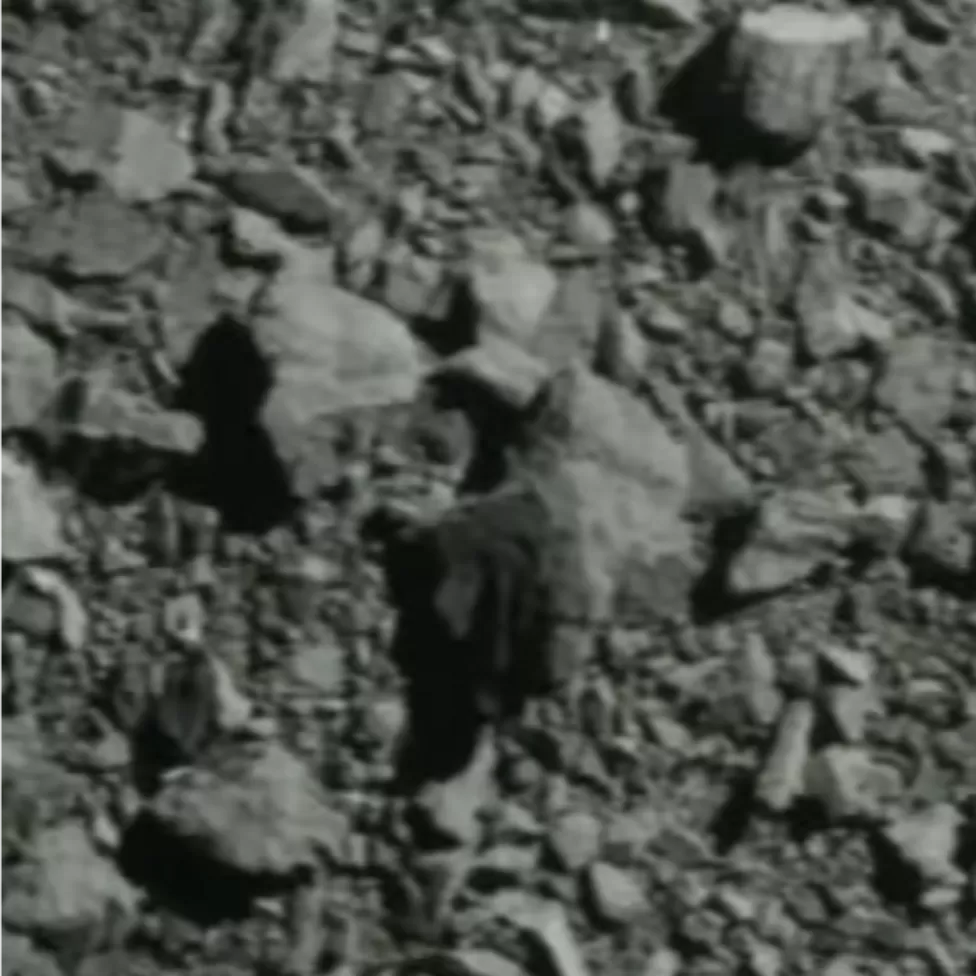 6. What does the effect of the impact depend on?
The density and internal structure of the asteroid, such as whether the asteroid is a single solid rock or a collection of boulders, sand, and rubble.
7. Was NASA hands-on on this mission?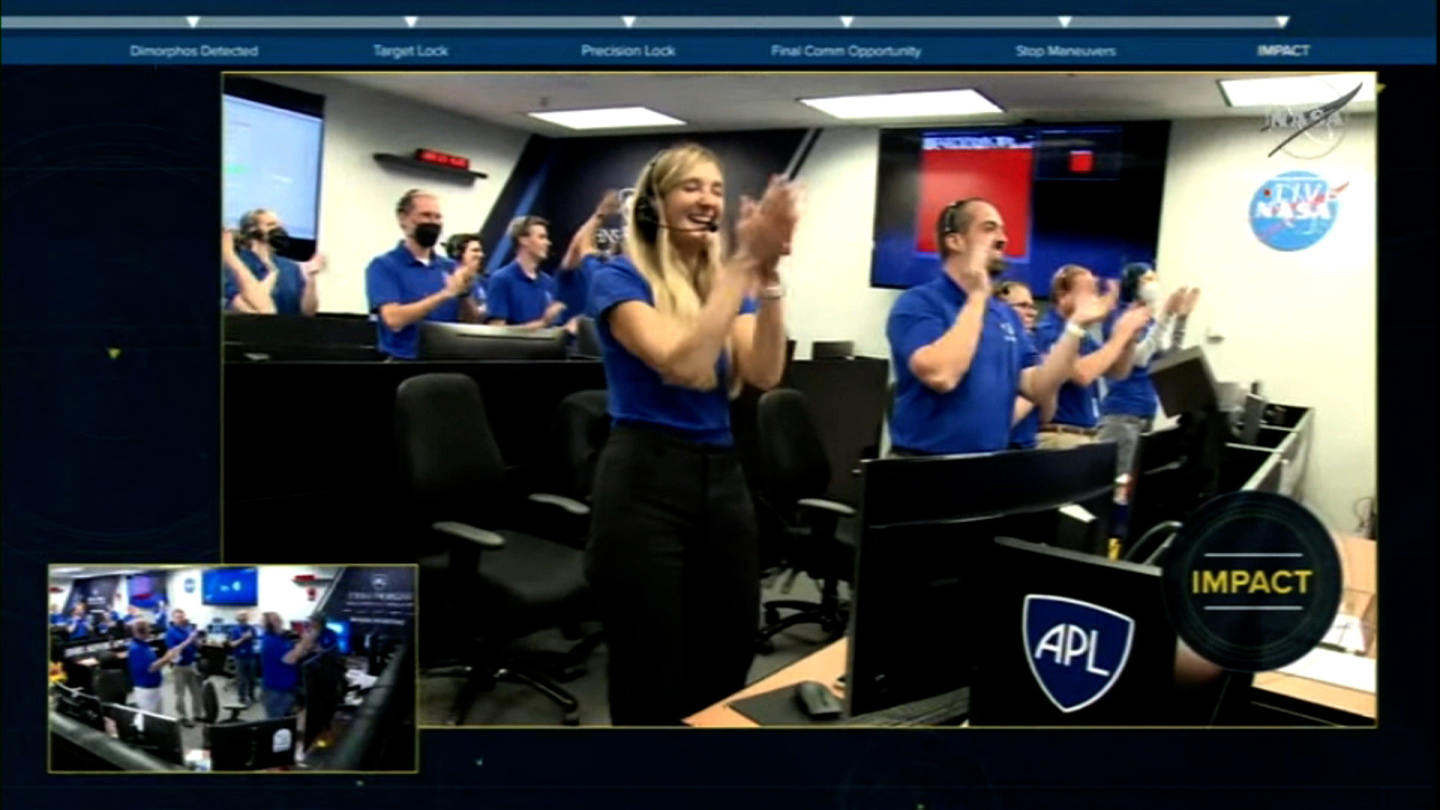 Not only NASA, the DART probe is managed by the Johns Hopkins University Applied Physics Laboratory (JHU-APL) for key steps, and follow-up DART projects such as the European Space Agency (ESA), the Italian Space Agency (ASI) and Japan Cosmos Aeronautical Research and Development Agency (JAXA) is involved.
8. What is the level of the DART detector?
The DART spacecraft weighs 610KG, uses the NEXT ion thruster, and the solar panel adopts the ROSA design. It is also the first spacecraft to use a new high-gain communication antenna, the Radial Line Planar Spiral Antenna (RLSA), which operates at 7.2 and The 8.4GHz X-band joins the NASA Deep Space Network (NASA-DSN) range of communications operations.
9. How to judge that the asteroid was knocked out of its original orbit?
The orbital period of the companion star "Dimorphos" orbiting the main star "Didymos" changes time, and the change value is greater than 73 seconds, which meets the requirements of changing the orbit of "Dimorphos".